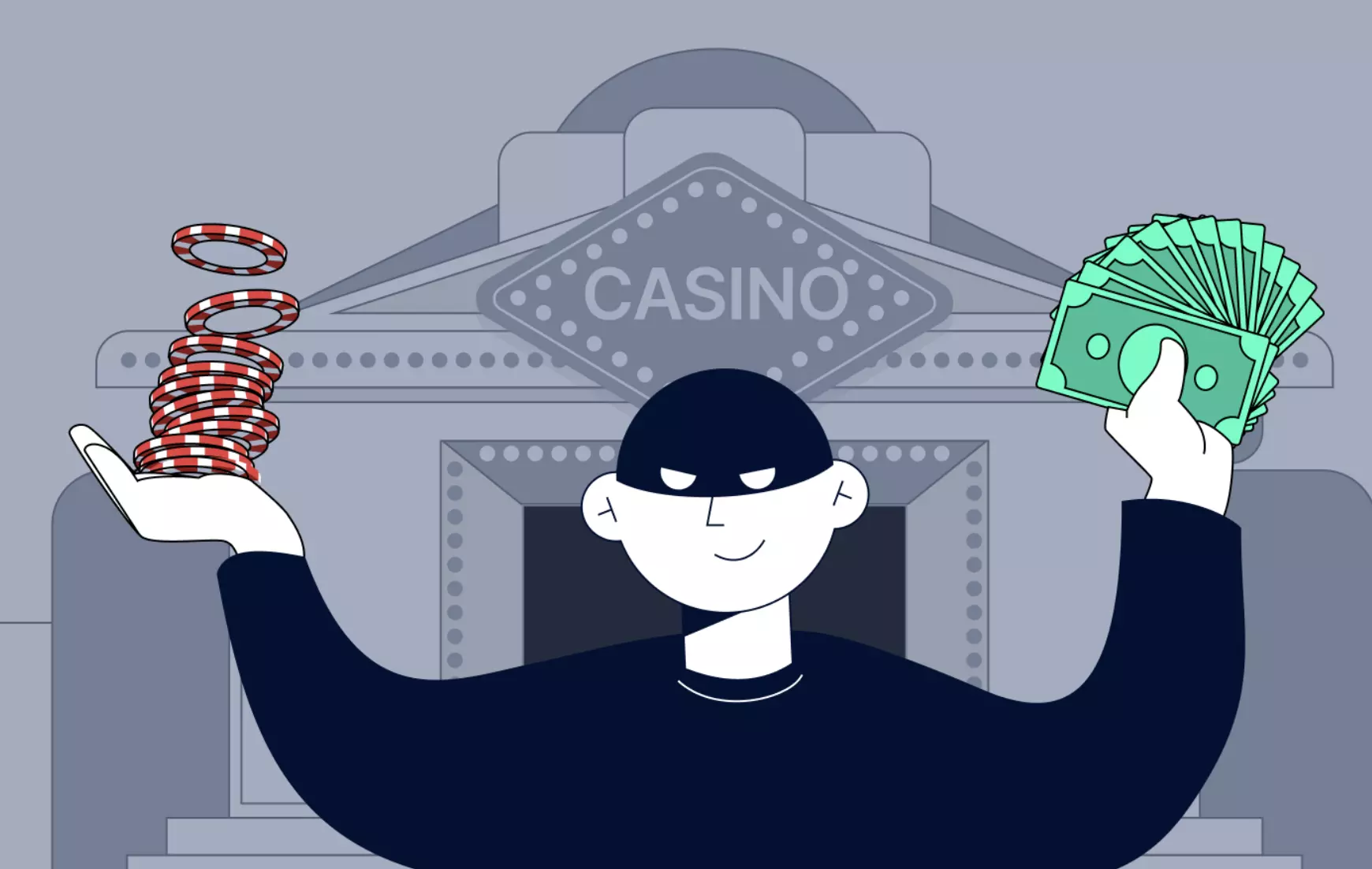 Money laundering is the process of converting money from illegal sources into the legal economic cycle. Most of the illegal money comes from crimes such as drug or weapons trafficking, robbery or extortion. As early as the summer of 2021, we reported, among other things, on multi-million dollar money laundering at Crown Casino Melbourne. However, this article is explicitly intended to be about money laundering in the online gambling sector.
Of course, we don't want to publish "step by step" instructions for imitation in today's article. Rather, the aim is to explain how money laundering works in practice in order, among other things, to increase the acceptance of verification processes and other security precautions in online casinos on the player side.
How does money laundering work in online casinos?
For example, if a criminal earns income from crimes such as drug trafficking, prostitution or tax evasion, then of course he cannot simply deposit the money into his bank account. Sooner or later he will be forced to "launder" the illegal funds in order to channel them into the legal economic cycle. At first glance, however, an online casino is not suitable for this. Finally, cash payments are not possible here.
In order to still be able to carry out money laundering, the perpetrator can, for example, use anonymous or pseudonymous payment methods such as prepaid cards or cryptocurrencies. Now the so-called "layering" phase follows. The illegal money is used by the perpetrator in the online casino, for example on slot machines or table games. Of course, games with low risk are particularly popular, so that as much of the black money as possible can be "laundered". The perpetrators accept small casino losses as the "price" for money laundering. However, it is doubtful whether the criminals would subsequently try to reclaim their casino losses.
The perpetrator then has the remaining money paid out using the desired payment method. Now the paid out money can be used freely. If you have any questions, you can point out that the money was won in the online casino. The origin of the money is therefore largely concealed.
The United Nations Office on Drugs and Crime (UNODC) estimates that between 2% and 5% of global GDP is laundered each year. This would be an amount between 800 billion and two trillion euros. However, it is unclear what proportion of this can be attributed to the offline and online gambling sector.
How do online casinos prevent money laundering?
Of course, casino operators are usually interested in preventing criminal activities such as money laundering in their online casinos. They don't want a bad reputation or support criminals in their crimes. For this reason, reputable online casinos now have strict measures to prevent money laundering.
For example, closed-loop payments often apply. This means that players must make a withdrawal in the online casino using the same payment method as the previous deposit. However, there are payment methods that can only be used for deposits and not for withdrawals.
Online Casinos by Payment Methods
Reputable online casinos are placing increasing emphasis on clear verification of the player account. Players often not only have to upload a copy of their ID, but also need other documents such as proof of utility such as an electricity or gas bill. Otherwise, the "money launderers" could simply use stolen identification documents for their crimes.
More and more online casinos are also trying to question the origin of the money, at least for larger amounts. This is a so-called source of funds control (SoF). There are also checks on the origin of assets. In this case one speaks of a so-called source of wealth control (SoW).
Technical options to detect suspected money laundering
More and more online casinos are also using technical options to detect suspected money laundering. It is therefore suspicious for an experienced casino operator if large deposits are made using certain payment methods, the amounts are then only implemented a few times in the casino and then paid out again immediately. In an article published in May 2021, we tried to answer the question of whether the risk of money laundering is particularly high when gambling online.
Critics demand that all online casinos must employ special anti-money laundering officers. They should then deal with the anti-money laundering measures and report any suspicions directly. However, online casinos would have to invest more resources for this. To be honest, it must be noted at this point that online casinos also benefit financially from money laundering. Nevertheless, reputable online casinos are of course in no way interested in being part of these criminal structures.
Conclusion
Money laundering is now no longer as easy as it was a few years ago, at least in reputable online casinos. Conversely, this does not mean that money laundering is no longer a relevant issue in online casinos. The fact is, however, that money laundering is unlikely to be attractive to criminals, at least in online casinos with a German license. This is mainly due to the strict official controls as well as the player protection measures such as the playing time of five seconds and the maximum stake of one euro per game round. Here the "money launderers" would probably need several hours and days to be able to "launder" a few thousand euros.