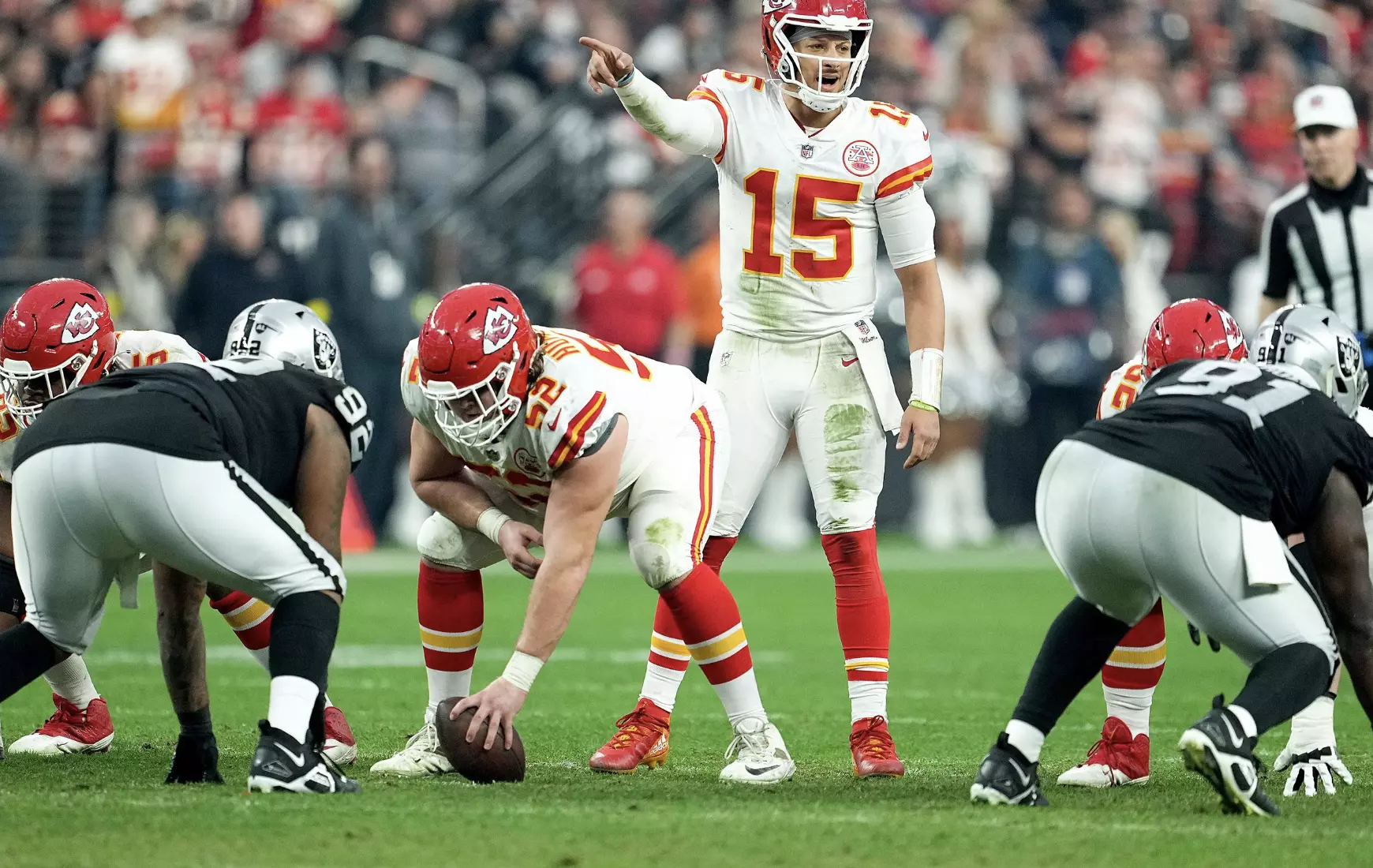 Because they are said to have disregarded the applicable gambling regulations, the NFL has now banned several players – three of them even indefinitely. So far, 22-year-old Jameson Williams, Quintez Cephus (25), Stanley Berryhill (24), Shaka Toney (25) and C.J Moore (27) have been affected. Just a few days ago it became public knowledge that Eyioma Uwazurike was suspended by the Denver Broncos for illegal gambling.
NFL generates advertising revenue through bookmakers
The American professional football league takes public action against NFL players who violate the league's gambling rules. At the same time, however, the NFL generates significant advertising revenue from several sports betting providers. However, the currently valid set of rules prohibits players from making bets in NFL facilities, among other things.
NFL pro Jonathan Jones, who plays for the New England Patriots, is angry about this apparent double standard and published the following statement on Twitter:
"I understand that rules are rules, but I can risk my life to make my team win. But I can't risk $1,000 for my team to win!"
Should NFL pros be allowed to place bets?
The question that is currently being discussed is whether professional NFL players should be able to place bets themselves. In fact, in such a case there would be a risk of distortion of competition or even betting fraud. As early as March 2021, for example, we reported on the suspicion of illegal betting activities at the Super Bowl. To solve this problem, it is proposed that betting for the NFL pros should be restricted to solely for the benefit of their own team.
Current gambling regulations strictly prohibit all NFL players from placing bets on NFL games. In addition, all league football professionals are prohibited from placing sports bets of any kind while away from home or on team property.
Football pro Isaiah Rogers, who plays for the Indianapolis Colts, was also suspended a few weeks ago. However, the 25-year-old saw his misconduct and apologized publicly – he had his player account with a betting provider in the name of a friend and used it to place more than 100 sports bets. His club then canceled the contract with the professional.
The National Football League, NFL for short, consists of 32 teams and was founded in 1920. The current titleholder is the Kansas City Chiefs American football team. With an annual turnover of more than 15 billion US dollars in 2019, the NFL was the highest-grossing sports league in the world.
Conclusion
The NFL is accused of a certain double standard with regard to the applicable gambling regulations. The rules primarily only prohibit the pros from making bets on games in the league. Placing sports bets on the training ground and on away games is also not permitted. However, these rules don't really conflict with the fact that the NFL earns advertising revenue from sports betting companies. To speak of a double standard in this case seems a bit of an exaggeration.